Small Business Profile: Hope of the Valley Rescue Mission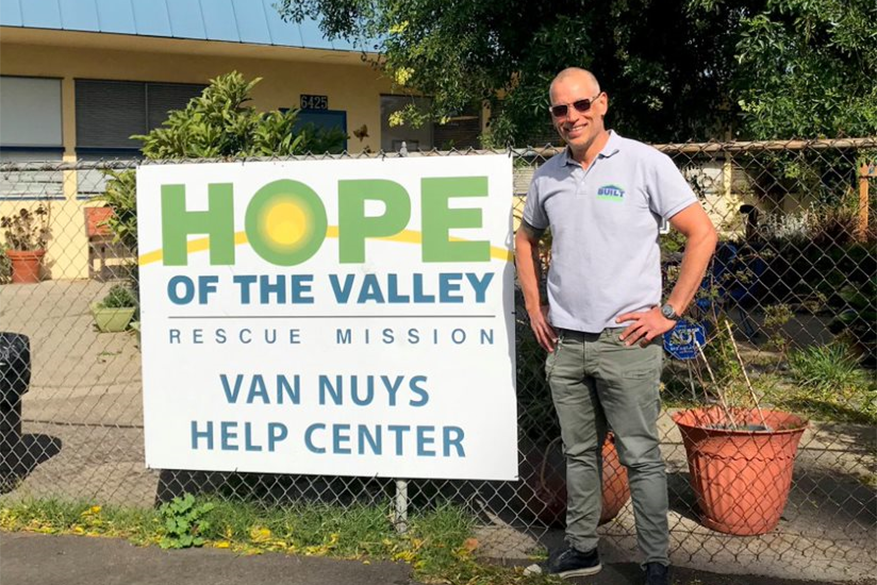 Hope of the Valley Rescue Mission
LOCATION: San Fernando Valley, CA
LENDING PARTNERS: Pacific Coast Regional Small Business Development Corporation, City National Bank
ABOUT HOPE OF THE VALLEY:
Hope of the Valley Rescue Mission is a nonprofit homeless shelter whose mission is to attract people and resources to assist in the effort of meeting the needs of every hungry and homeless man, woman and child in the greater Los Angeles area. Hope of the Valley was able to obtain a loan to help finance a first-of-its-kind 16,000 square foot facility that will offer physical, mental and transitional care for the homeless. Among its many services, the 30-bed center will offer skilled nursing care, a full service cafeteria and dining hall, wound care and physical therapy.
With facilities spread throughout the San Fernando Valley, the organization is better able to serve the scattered homeless population. Among the copious services offered, family shelters, job training, hot meals, clothing and mental and community health facilities are priorities.
FIND THEM ONLINE: https://www.hopeofthevalley.org/