Small Business Profile: Dave Soiland Co./NorCal Crushers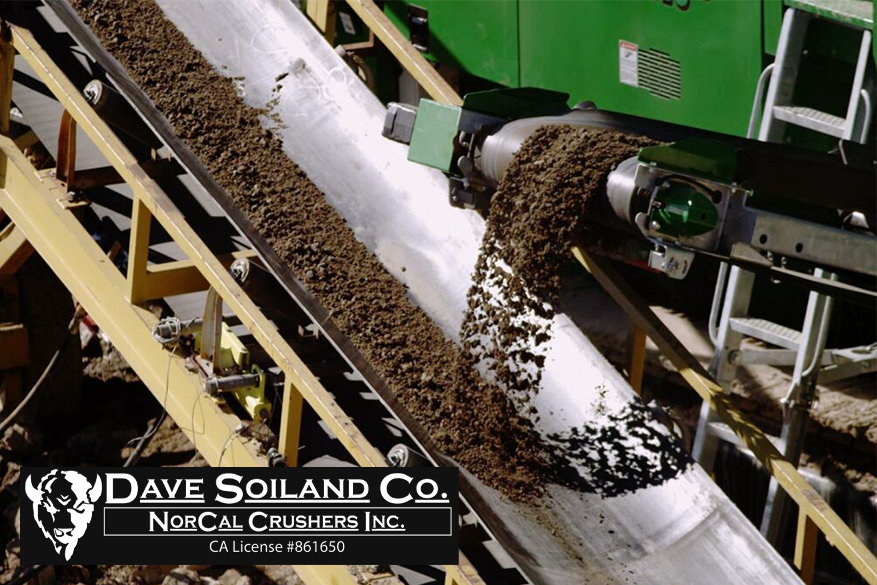 Dave Soiland Co./NorCal Crushers
LOCATION: Rohnert Park, CA
LENDING PARTNERS: Nor-Cal FDC, Poppy Bank
ABOUT Dave Soiland Co./NorCal Crushers:
Dave Soiland has been in Sonoma County since he was born in 1954. He started NorCal Crushers – a division of Dave Soiland Company – a horizontal impact recycle /crushing plant, primarily servicing family owned quarries in Sonoma County. In 2008, the company began expanding to the Bay Area, Sacramento Valley and North Coast areas. In 2017 they helped respond to the Sonoma County firestorm disaster by helping rid the area of charred debris with its crushing equipment. However, Soiland needed a third rock crushing machine, and a mobile unit, to meet the demand and crush 200,000 tons of charred concrete from the Sonoma County fires.
Nor-Cal FDC partnered with Poppy Bank to finance a 10-year term loan to purchase a McCloskey 154R concrete rock crushing machine. This specialty piece of equipment had to be shipped by boat from Northern Ireland to Port Hueneme near Oxnard, CA then transported by land 400 miles to Novato, CA. While the machine was en route, the deadly Paradise California wildfires erupted, destroying an entire town of more than 16,000 structures and creating 800,000 tons of debris. NorCal Crushers, now uniquely qualified to assist, was contracted by the largest excavator in California to come to Paradise with its mobile rock crusher and recycling plant. This new 71.5 ton machine is now in Chico, ready to assist in the removal of 800,000 tons of debris, making it possible for them to clear devastated areas and prepare for rebuilding.
FIND THEM ONLINE: davesoilandco.com
FIND OUT MORE ON THEIR BLOG: davesoilandco.com