Small Business Profile: Cork Mobile Bottling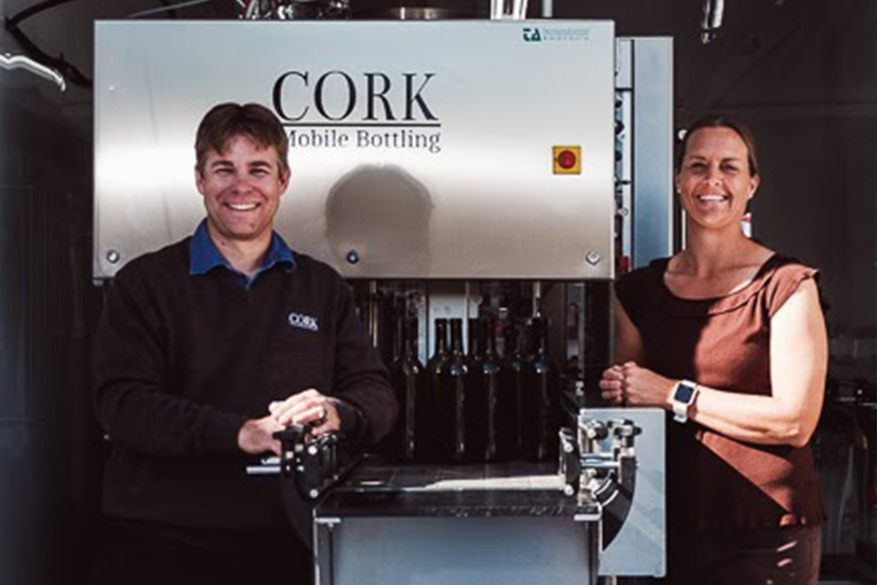 Cork Mobile Bottling
LOCATION: Atascadero, CA
LENDING PARTNERS: California Coastal Rural Development Corporation, Coast Hills Credit Union
ABOUT Cork Mobile Bottling:
Cork Mobile Bottling is a family owned and operated mobile wine bottling truck located on the Central Coast. Cork arrives on site and bottles wine for vineyards and wineries that don't have their own bottling equipment. Cork takes great pride in providing excellent customer service, bottling equipment and cleanliness. The owners were involved in event planning for more than 10 years and are well-versed in handling high stake events or needs.
Cork aims to provide the most efficient and positive bottling experience possible. Cork uses technologically advanced equipment that has been carefully selected to accommodate a variety of packages with minimal impact on the wine, as well as a small foot print on each winery.
Cork serves all of California including Napa Valley, Sonoma, San Luis Obispo, Paso Robles, Santa Barbara and Temecula.
FIND THEM ONLINE: corkmobilebottling.com