Small Business Profile: Cupcakin' Bake Shop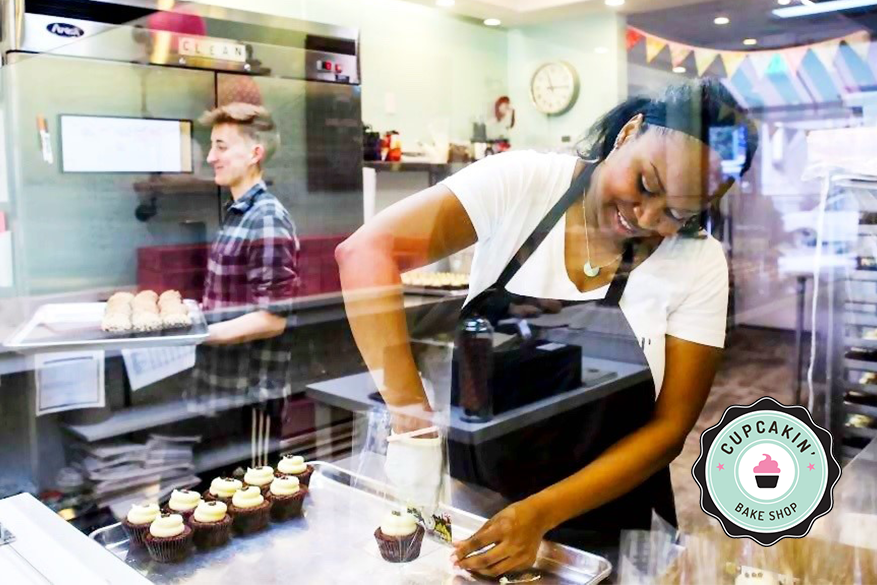 Cupcakin' Bake Shop
LOCATION: Berkeley, CA
LENDING PARTNERS: Nor-Cal FDC, Pacific Community Ventures
ABOUT Cupcakin' Bake Shop:
Cupcakin' Bake Shop, was established in January 2010 and is a bakery specializing in artisanal cupcakes located in Berkeley, CA. Lila Owens founded the bakery and has amassed a cult following. The bakery creates cupcakes daily according to the season and availability of ingredients. Flavors range from traditional chocolate and red velvet to more unique tastes like key lime pie and salted caramel. Vegan and gluten free options also are available.
The company presently serves the greater Bay Area and their customers are students, professionals, brides and corporations. Cupcakin' was selected as Super Bowl 50's sole dessert vendor for their VIP pre-game party. The company also was selected from several businesses throughout the country to be on Facebook's Small Business Council.
FIND THEM ONLINE: cupcakinbakeshop.com